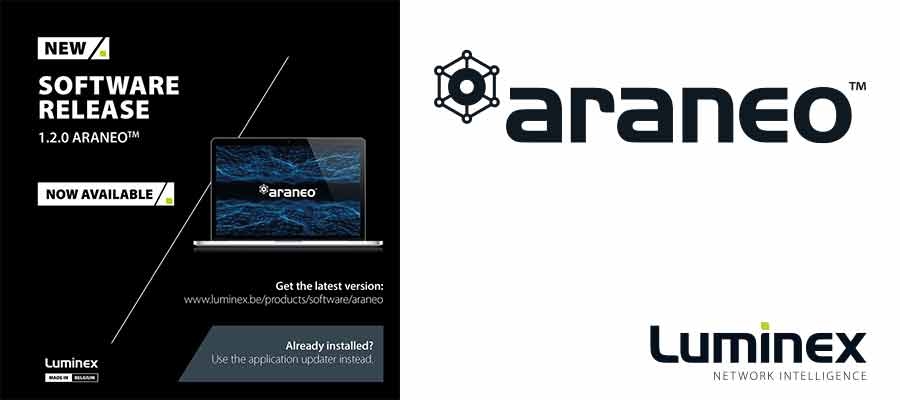 A new software release for Luminex Network Intelligence's Araneo 1.2.0 is now available!
Introducing many new functional and aesthetic features which will improve your workflow and network monitoring activities such as:
Network-wide AVB stream monitoring
Detailed SFP info
Peak bandwidth visualization
Renamed "Groups" to "Zones" and changed the appearance of the zones
Download the latest version here: www.luminex.be/araneo
Already are an ARANEO user? Simply use the in-application updater.
Recent News
News Search