News Search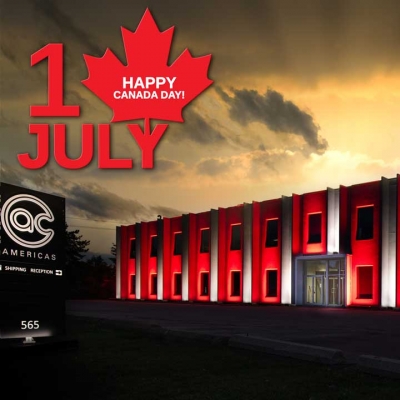 Happy Canada Day (July 1) & 4th of July (July 4)!
We want to wish you and your family a safe and happy summer!

Please note that A.C. ProMedia will not be shipping on July 1 and July 4.

Hours of Operation:
Friday, July 1
Our Canadian Office will be closed, however, our USA Sales team and technical support will be available to assist you.

Monday, July 4
Our Canadian Office and technical support will be open to assist you, however, our USA Offices will be closed.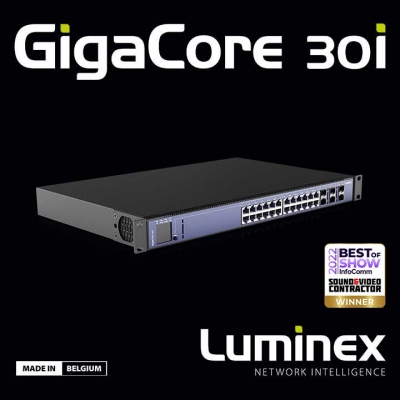 "We are honored that the GigaCore 30i was chosen for Best of Show by SVC during InfoComm," explains Bart Swinnen, CEO of Luminex. "For 20 years Luminex has been pioneering and setting the standard for AV networking made easy in the entertainment industry. We appreciate that our brand has earned industry-wide recognition with our reliable and intuitive products."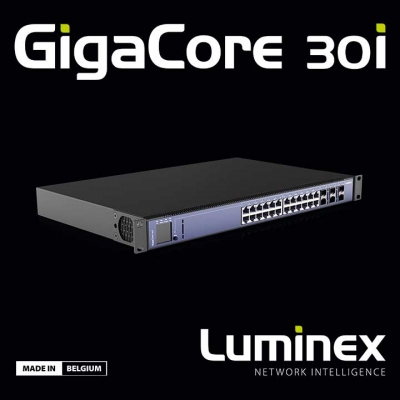 GigaCore 30i is Luminex's new 10Gb Ethernet switch dedicated to AV integration, installation, and touring. With its 10Gb connectivity, the GigaCore 30i allows full network convergence of lighting control, audio, intercom, and compressed video. Pre-configured Quality of Service (QoS), IGMP multicast, and PTPv2 settings will assure a responsive and extremely stable network environment for the most demanding time-critical audio protocols like Dante™, AES67, Q-SYS, and many others. Without the need for any IT knowledge.