Studies Search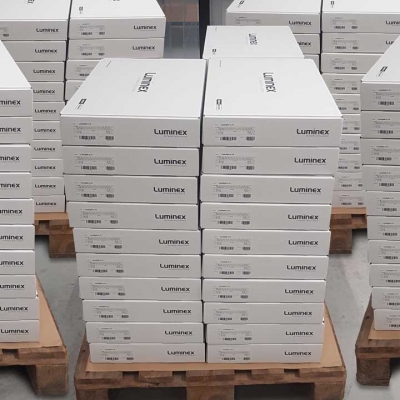 Worldwide - Leading lighting rental house, MBSE, has made a significant investment in over 500 Luminex network and lighting distribution devices. This substantial acquisition was supplied by sister companies A.C. Entertainment Technologies (AC-ET) and A.C. Lighting Inc., to the MBSE technical teams on both sides of the Atlantic.
In the new ultra-modern Buddhist center in the Guanyin Dharma Empire, in the scenic Baishan area of Zhujiajian, in the city of Zhoushan, a "spiritual landmark" was created as a home for all believers of Guanyin according to a Buddhist concept.
"On this project, we discovered the Harvey platform from DSPecialists used here for the normal control of volume limitation. The installed processor ensures a clear and efficient daily management of band limitation." Antoine Hurtado, who is responsible for the impact measurements and is particularly attentive to respecting environmental standards, explains the choice of the platform developed by DSPecialists: "The Harvey Pro processor offers high-quality sound signal processing, a wide choice of filters, and easy network access with the " Bonjour " protocol. Multiband processing is particularly efficient, and the metrological precision is there. All of this gives reliable measurements, and all processes are ensured in a particularly low latency (<1ms)."