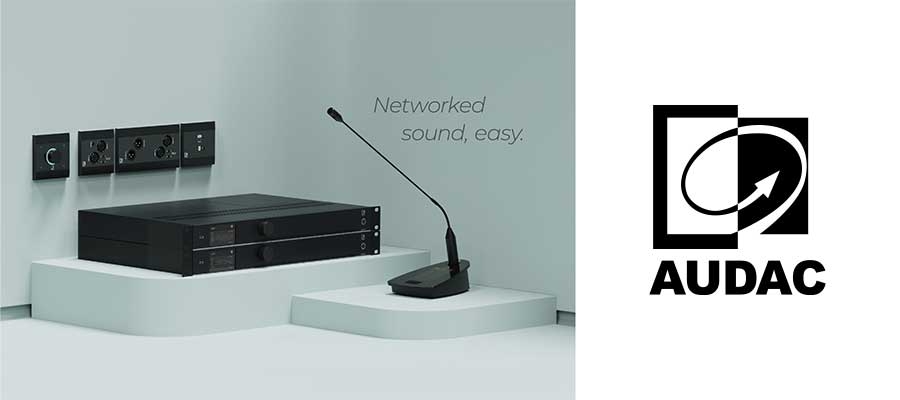 Networked Sound, Easy
Imagine a flexible and scalable sound system. What if you could set up such a solution and control it with your custom dashboard in just a few minutes? It is time for an innovative approach and to make configurations simpler by designing them smarter so you can do more with fewer products and in less time.
Belgian pro audio manufacturer AUDAC is pleased to introduce the award-winning Atellio family during InfoComm, June 14-16, 2023, in Orlando, Florida.
The new product family consists of four central pillars:
The Luna series Audio matrix processors
The NCP series Networked control panels
The NWP series Networked wall panels
The NPM series Networked paging microphones
Modularity, flexibility, and sustainability were the main criteria when starting the design process, and this is evident when you zoom in on the various product ranges. You can go for a centralized approach in which you choose one of AUDAC's robust next-gen matrix systems that excel in ease of installation and flexibility of use. These matrix systems represent top-notch features and performance, which additional software licenses can further expand. This way, you don't pay for features you might not need at first, but if the situation changes, you can quickly access them without making hardware investments.
But at the same time, AUDAC is telling you that you don't need a centralized installation for some applications. AUDAC believes in making each product more intelligent and powerful than ever. Every element comes equipped with the necessary processing power and unique features making them perfect to be used as a solution. This way of working allows for more flexible solutions with fewer products yet enables AUDAC to cover a broader range of solutions with a more compact and sustainable product range.
The networked control panels, wall panels, and paging microphones support Dante™/AES67 and are PoE Powered and network controlled, allowing the highest flexibility and installer convenience, requiring connectivity by single networking cabling. At the heart of it all, you can find AUDAC Touch™. With this single OS platform, we offer the most intuitive way of designing and managing your installation, from configuring audio processing to sequenced third-party integration.
Discover AUDAC's product portfolio in A.C. ProMedia's booth #5473 at InfoComm in Orlando June 14-16, 2023. Register for a FREE exhibit hall pass with our VIP CODE: ACP813. Stop by Thursday, June 15th, between 3-5 pm for a drink.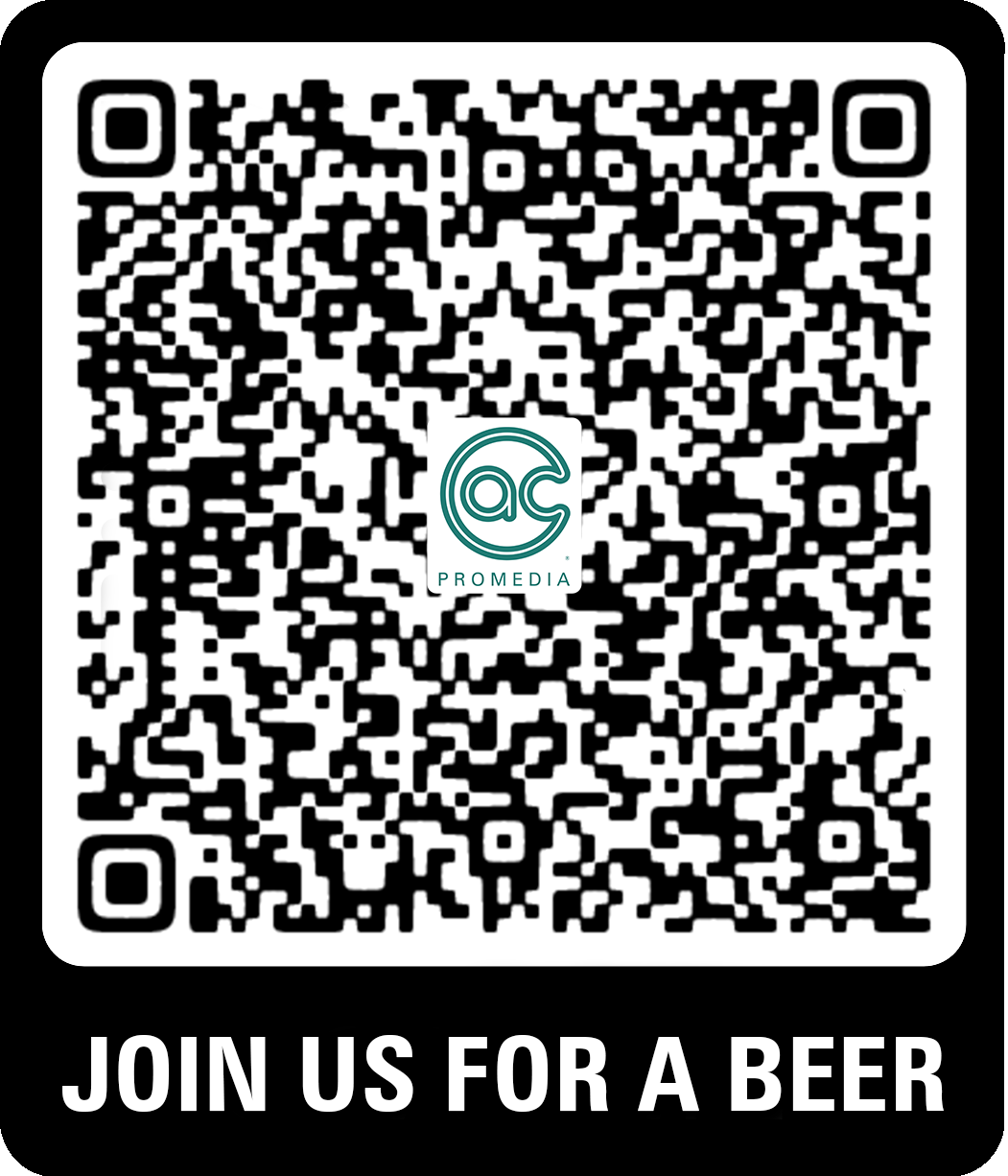 A.C. ProMedia is the North American distributor of AUDAC's innovative audio solutions. A.C. ProMedia manages the sales, distribution, and service of AUDAC's product line from their offices in Toronto.
---
Don't forget to follow A.C. ProMedia on Social Media:
| | | | |
| --- | --- | --- | --- |
| | | | |
ABOUT A.C. ProMedia
A.C. ProMedia offers multimedia products and solutions (Audio-Video-Lighting-Control-Networking) aimed at the Fixed Installation & Architainment Markets, through Consultants, Design Groups, and Systems Integration channels.
• Architecture • Corporate Media • Consultant Groups • Municipalities • Hospitality • Theme Parks • Sports Venues • Public Space • Retail Space • Cruise Ships
A.C. ProMedia is the North American distributor for AUDAC innovative audio solutions and Luminex Network Intelligence manufacturer of data distribution equipment.
For more information, visit www.acpromedia.com or call 1-855-324-9354
ABOUT AUDAC
It is what we experience through our senses that make life meaningful. In fact, it can be said that through the qualities in speech and music we experience, we become familiar with the higher values of life.
This is just one of the reasons why at AUDAC you will find a passion for sound. Each speaker, audio matrix, or amplifier solution we develop expresses that same inspiration and quality that exceeds users' expectations, making it no coincidence our success results from exploring new methods and ideas beyond conventional boundaries.
For more information, visit www.acpromedia.com/audac or call 1-855-324-9354.
Recent News
News Search