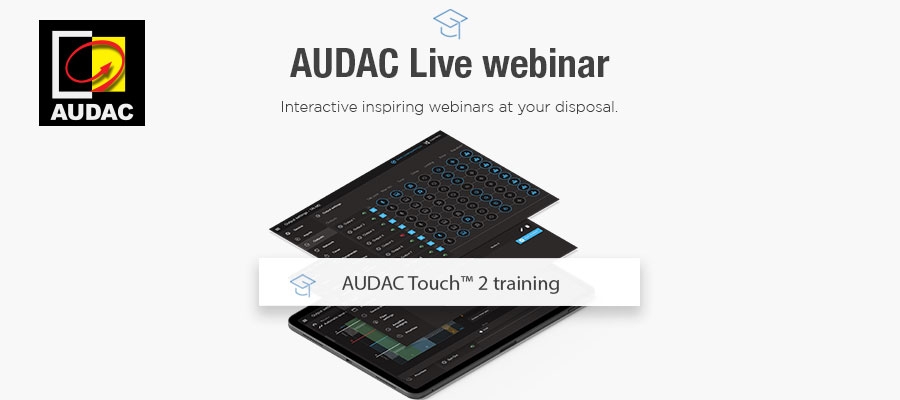 We would like to invite you to the virtual AUDAC Touch™2.4 training Friday, December 11, 2020. The 60-minute webinar will be broadcasted on the AUDAC education platform and will focus on the groundbreaking AUDAC Touch™ 2.4 update recently launched.
With the AUDAC Touch™ 2.4 update, AUDAC has integrated most of the functionality of their innovative products with a flash migration into our innovative application, resulting in an all-in-one control hub.
What to expect from this webinar?
Get an introduction to one of the most flexible audio user interfaces in the market. Find out more about all the recently added functions and create your own project in a matter of minutes.
* We would like to ask you to download and install AUDAC Touch™ 2.4 before the training to achieve maximum efficiency.
Recent News
News Search